Duration: 12 Months (Part-Time)
Course Fee: S$14,500*
Diploma holders with supervisory or managerial experience may apply. Subject to approval by London Metropolitan University, UK.
What Makes London Met's MBA Unique?
According to the feedback from globally renowned organisations and entrepreneurs, London Met's MBA programme has successfully adapted to suit today's rapidly changing business climate and recent graduates are now working for well-reputed organisations.
By combining online learning with face-to-face classes through the blended learning approach, students can enjoy the best of both worlds and have an unconventional educational experience.
Upon successful completion, graduates will possess highly coveted and relevant business knowledge and skills. Specifically, they will be able to:
Increase their earning potential
Accelerate their professional careers
Develop priceless managerial and problem-solving skills
Gain free access to a large business network
Build a sustainable business across a wide variety of sectors
About Guildhall School of Business and Law
The Master of Business Administration (MBA) programme is one of the many high-quality programmes offered by the Guildhall School of Business and Law at London Metropolitan University (London Met). The Guildhall School of Business is an Accredited Centre of the Chartered Management Institute.
4 Benefits of Blended Learning @ London Met
Affordability
The MBA programme offered by London Met carries a significantly lower price tag but provides better quality education as compared with the traditional on-campus MBA programmes out there. With no additional commuting, it is cost-effective and timesaving. While students can choose to purchase the physical copies of recommended textbooks, learning materials and electronic soft copies are readily available on Canvas to facilitate the remote learning process.
Flexibility
Besides face-to-face instruction, students can enjoy the flexibility of learning through recorded lectures, scheduled quizzes, video conferences, and discussion boards.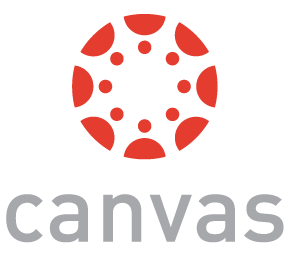 Personalised Learning with Canvas
With Canvas – a cloud-based learning management system (LMS), teachers can differentiate learning as much as possible by tracking each student's learning outcome. Not to mention, they can tailor their methods of instruction to the abilities of their students.
Improved Time Efficiency
The blended learning approach allows students to access the learning materials at their fingertips. This makes London Met's MBA programme a practical choice as learners can get more done in less time.
London is ranked as the world's number one student city.
– QS World University Rankings 2020
Ranked #200-250 in the European Teaching Rankings 2019, Times Higher Education
Ranked #801-1000 in the QS Global World University Rankings 2021
95% of graduates are in work or further study 6 months after graduating – DLHE Survey
"The MBA at London Metropolitan University gave me global exposure that helped me advance from heading a small division in the company to my current position of Head of Business and CEO of Renault-TVS."
– Mahesh Kumar
Full-Time On-Campus Student of London Met
"Prior to my MBA, I was working in middle management and wanted to acquire skills and knowledge of other areas of the business to which I had less exposure. I knew these were vital to my overall knowledge of the business world to gain an encompassing perspective if I wanted to take on more challenging responsibilities."
– Gaurav Gajjar
Full-Time On-Campus Student of London Met
"I worked in finance and in a couple of different tracks before studying the MBA and it helped me decide where I want to be and give myself the tools to make it happen. What's so special about the London Met MBA is that you are required to have a lot of real-life experience in a higher level or management level. I would absolutely recommend studying the London Met MBA. It is definitely for someone who is looking for a professional setting to work alongside people and professionals who have had great and varied experiences."
– Caitlin Mason
Full-Time On-Campus Student of London Met
"I decided to do my MBA at London Met because I think it's a great place – I have received so much help. I believe taking an MBA course will help me grow my business and give me the skills and knowledge I need for my business."
– Ruth Baidoo
Full-Time On-Campus Student of London Met