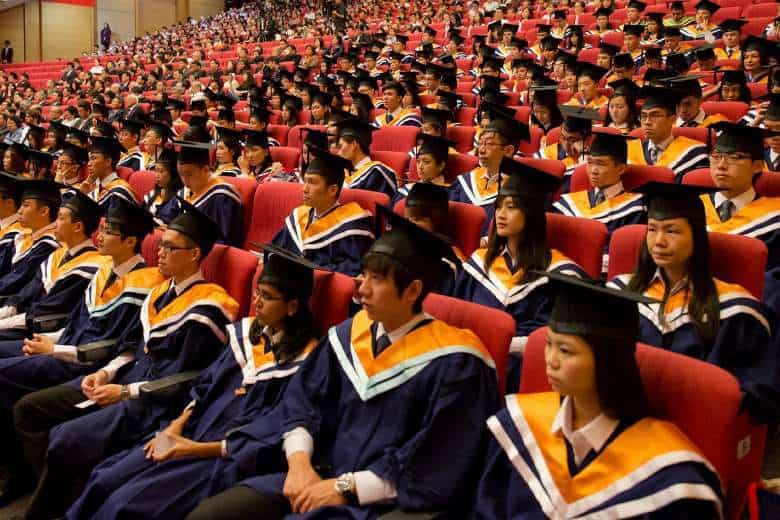 SINGAPORE: Just last week, Singapore's two most established universities were ranked first and third in a ranking of Asian universities.
This week, they have seized the top two spots in another list of Asia's best universities.
The National University of Singapore (NUS) took first place, while Nanyang Technological University (NTU) was placed second with Peking University in the London- based Times Higher Education Magazine rankings for Asia.
The University of Hong Kong took the fourth position, while China's Tsinghua University was ranked fifth, in the rankings that are being released this morning.
Last year, NUS came in second, while NTU was placed 10th.
Times Higher Education rankings editor Phil Baty said: "Singapore has sealed its place as one of Asia's top university nations."
He noted that Singapore's rankings success comes from focused strategies and substantial and sustained higher education funding from the Government, citing the $16.1 billion that the Singapore Government pumped in under the last Research, Innovation and Enterprise Plan from 2011 to 2015.
He said: "This ranking cements Singapore as a prime case study of how to challenge elite Western institutions and become a rising university star."
NUS president Tan Chorh Chuan said he was delighted at NUS' good showing but said the university will need to be even more strategic and adaptive in the coming years, given the massification of higher education and the shifting nature of jobs.
Commenting on the two latest rankings, NTU president Bertil Andersson said both lists show that NTU has moved swiftly in recent years to innovate in teaching and produce research with a far-reaching global impact.
He added that the Times ranking shows that Singapore is now the top city in Asia for higher education.
The Times ranking uses 13 key performance indicators to reflect a university's strengths in five areas: teaching, research, citation, industry income and global outlook.
The indicators used are the same as those used in the magazine's World University Rankings, but with a difference in the weighting given to various indicators.
Times Higher Education said that following consultation with universities across Asia, it decided to place less emphasis on reputation elements but emphasise industry income and research income, as well as productivity, in terms of publications. Mr Baty said NUS did well in all the measures but its strength in research really stands out.
NTU, he said, is no doubt one of "the most exciting – and closely watched – universities in the world".
In the rankings released last week, London-based education consultancy Quacquarelli Symonds placed NUS first and NTU third.
Singapore Management University entered the rankings for the first time in 60th place.
University league tables have proliferated in recent years and university officials say parents and students are increasingly referring to them. In some countries, governments use them to make funding decisions.